Southwestern Gold Inc.

Purchasing, Selling & Appraising
Rare Coins
Precious Metals
Gold Bullion Coins
Silver Bullion Coins
Gold and Silver Bars
Southwestern Gold, Inc. in business since 1971, is a full service Company. We are members of the American Numismatic Association as well as many other leading numismatic organizations. Southwestern Gold is also a Submission Center for PCGS and NGC, independent third party grading services for rare coins.
Southwestern Gold, Inc. is family owned and operated. Please contact Charles Karler or Phillip Karler for additional information.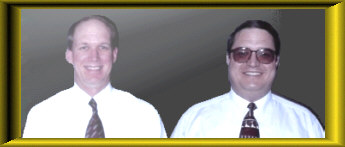 6909 Menaul Boulevard N.E. Suite F
Albuquerque, New Mexico 87110
Telephone: (505) 881-3636 (800) 545-6575
FAX: (505) 883-8957

Office Hours Mon.-Fri. 9-4:00

Web Page: www.southwesterngold.com

Email: southwesterngold@msn.com







You Are Visitor